Congratulations to Cameron and Emily Hunter on their nuptials. They were married on June 25th 2016 at the beautiful Ponte Winery in Temecula! The wedding was a huge success and great fun. We would like to thank all our friends, family, & clientele for all the support in making this happen, we would like to also thank the Ponte Winery wedding staff, the 1909 restaurant (rehearsal dinner), and Grapeline Tours for the wine tour on Sunday.
On the subject of love & marriage we thought we'd talk about the different ways a married couple can hold title to a home, also the ways a married couple can sell their property. Last we will cover how a couple can avoid taxes.
(Didn't think we'd keep this Real Estate related?)
Ways to hold title

There are different ways to hold title of your home. Its important to know the ways to hold title and the differences between each option. Joint tenancy is the most common way couples hold title, but you do not need to be married to hold title this way. It is also common for parents and children to hold title as Joint tenants. To be Joint Tenants both parties must have equal interest, meaning that no matter how much each party paid they both own 50% of the property. If a co-owner dies the interest automatically passes to the surviving joint tenant, this is known as "Right of Survivorship".
Another popular form of vesting title among married couples is Community property with right of survivorship. This form of holding title shares many of the characteristics of community property but adds the benefit of the right of survivorship similar to title held in Joint tenancy. Unlike joint tenancy, tenants in common hold title individually for their respective part of the property and can dispose of or encumber it at will. Ownership can be willed to other parties, and in the event of death, ownership will transfer to that owner's heirs undivided. There are many tax benefits for holding title in this manner. On the death of an owner, the decedents interest ends and the survivor owns all interests in the property.
Ways to Transfer Title
Transferring title can be difficult . Each way of vesting title has different transfer-ability. For example, as Joint tenants each co-owner may transfer his/her interest separately. Using Community Property with Right of Survivorship both spouses or domestic partners must consent to transfer or mortgage.
How to Avoid Taxes
If you sell your home, you may exclude up to $250,000 of your capital gain from tax. For married couples filing jointly, the exclusion is $500,000. Also, unmarried people who jointly own a home and separately meet the tests described below can each exclude up to $250,000. The law applies to sales after May 6, 1997. To claim the whole exclusion, you must have owned and lived in your home as your principal residence an aggregate of at least two of the five years before the sale (this is called the ownership and use test). You can claim the exclusion once every two years.
For example, if an unmarried taxpayer lives in her home for 12 months, and then sells it for a $100,000 profit due to an unforeseen circumstance, the entire amount could be excluded. Because she lived in the house for half of the two-year period, she could claim half of the exclusion, or $125,000. (12/24 x $250,000 = $125,000.) That covers her entire $100,000 gain.
Burbank Market Conditions: 6/21/2016 – 7/21/2016
Interest Rates- 3.82%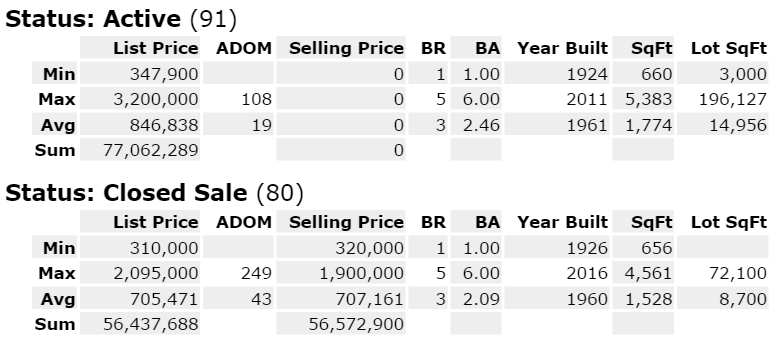 This article was written by Devin Paul
As a nineteen year old college student I am currently studying to get my real estate license. I am an assistant for Craig and Cameron Hunter at Media West Realty, and have been working with them for almost a year. These blogs are meant to give the community useful and accurate real estate knowledge. If you believe any of our information is incorrect please email soldbythehunters@gmail.com with the subject "Correction".
Citations:
http://www.nolo.com/legal-encyclopedia/avoid-capit…
http://www.investopedia.com/articles/mortgages-rea…